Arbete • Annoying TalkBot
Annoying TalkBot is a chat trigger bot for DC hubs written in Visual Basic 6. It sends replies to chat in reaction to mainchat messages.
Screenshots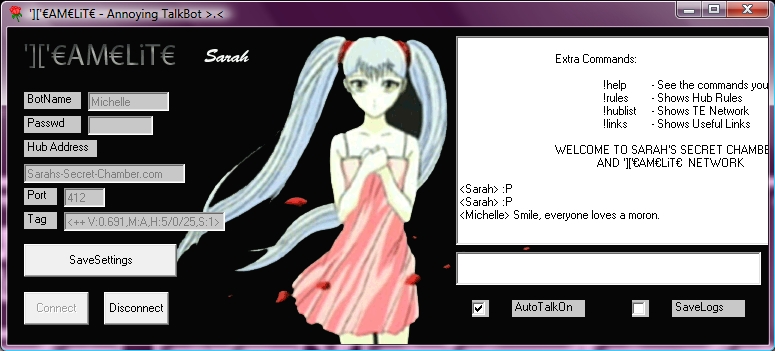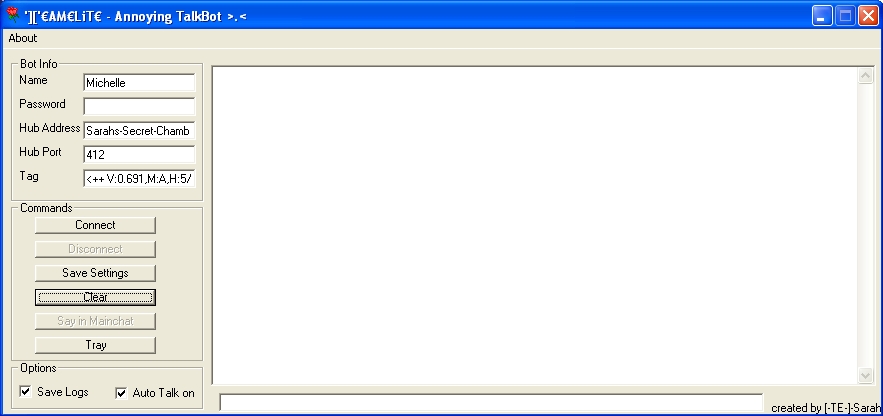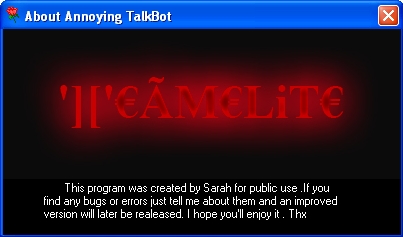 Upphovsrätt
© 2008 Sarah
License
Open Software License
Files
Kommentarer
@ Hoopa
She is version 1.
Postat av
Guest
den
2016-04-28 16:48
•
#6466
Hello, I was on your hub and asked about this earlier, but I don't think anyone was around. I downloaded the bot and when I opened it after applying the dll it wasn't the one with the anime girl like on the screenshot. Is it possible that the one with the anime girl is a different version? Thanks for the one provided, but I was wondering if someone could upload the one with the anime girl like in the first screenshot?
Thank You
Postat av
Hoopa
den
2016-04-19 09:33
•
#6377